"I wanted to gain more experience, so I decided to become a support worker"
I've been working in nursing homes since I was 16 but in March 2018, after being accepted onto my nursing course which I started in September 2018, I started working at Walsingham Support. I took the role at Walsingham Support because I wanted to earn some money prior to university but also a great opportunity to inform my learning. I'm currently studying Adult Nursing and working with the people we support who have learning disabilities has prepared me for caring for my patients with varying abilities.
My role as a support worker has majorly contributed to my communication skills, learning different methods of communication as well as the teamwork aspect. As a support worker and as an aspiring nurse I've learnt to work with my team and grow with my team, we lean on one another to get through each day and ensuring that the people we support are at the heart of everything we do.
It's also been interesting because as a support worker, I have a much better understanding of the concepts of what I'm studying and of how to provide the support that respects choices, recognises capabilities, increases independence and meets needs appropriately. A huge aspect of being a support worker is learning the skills to deal with and analyse mental health situations. It also allows me to deal with different situations appropriately to safeguard my mental health and the mental health of the people we support and my future patients.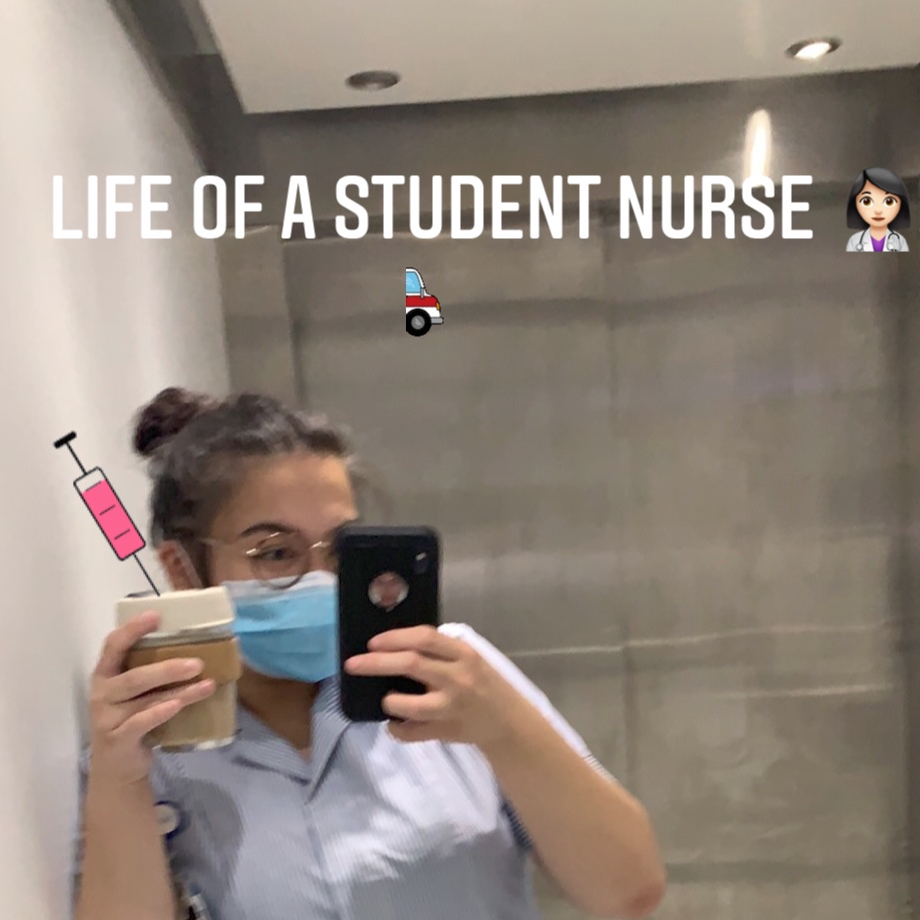 As an aspiring nurse, studying and working is a challenge as time management is key. It's such a toss-up between wanting to earn but also wanting to study! And so, it takes a lot of discipline… If I'd give any advice to any aspiring nurse is definitely get a job with Walsingham Support as a support worker! Go for it! It provides such a great foundation for safeguarding, gaining experience dealing with vulnerable people and developing your career as a whole. The way in which it informs my learning as a student nurse is so beneficial, an example is in my first year of study. I had an assignment where I had to write up a case study, I used one of my previous patients who was a middle-aged black man with poorly managed diabetes.
He was a little bad-tempered, most likely a response to the stress of being admitted into the hospital. A lot of my colleagues were avoidant when treating him and perhaps didn't interact with him as warmly as they could have. My experience as a support worker for Walsingham Support definitely helped my approach with him and how I treated him, at Walsingham Support, there is a strong and firm belief that everyone is different but each person we support receives quality care and is treated with respect. I took this on board in how I treated him and he ended up being way less bad-tempered and frosty!
Ultimately working as a support worker is such a great way to make and build relationships, especially as an aspiring nurse, I've learnt the importance of positively and enthusiastically interacting with family members and friends of the people we support. As well as having a better understanding of people in general which is so important for me as a student nurse.
Bernadette is in her final year of Adult/General Nursing and is a much-loved support worker at our services in London. If you're interested in becoming a Support Worker for Walsingham Support, check out our opportunities.