Celebrating excellence across the care sector.
The countdown has begun for the National Great British Care Awards which take place in Birmingham in March 2020 following the Supported Living North Cumbria Team and support worker, Ryan Walker winning at the Great North West Care Awards in October 2019 and Matt Brunt, our Head of Finance and Infrastructure, Matt Brunt who won the 'Workforce Development' award at the Great London Care Awards in November 2019.
The Supported Living North Cumbria Team won the regional award for 'Home Care Team' which took place in The Midland Hotel in Manchester. The team were described on the night as "a team with passion to advocate for and support their service users. They have an innovative use of assisted technology. Shared care means that additional care can be carried over and used in lieu. The team put the clear best interests of the clients at centre of everything." The team have provided outstanding service to the people we support. We are proud to have their hard work and dedication recognised, they have demonstrated what it means to work as a team and provide support all while increasing the quality for life and happiness for each individual we support.
Ryan Walker was presented with the 'Care Home Newcomer' award on the same night. Ryan is a testament to putting people at the heart of everything he does and was described as demonstrating "a commitment to empowering people and promoting their independence. He is dedicated to ensuring people are supported in their own homes and have a good quality of life. We are confident that he will have a long and successful career in care". Ryan has gone beyond functional quality for the people he supports and aspires to ensure their happiness.
Michelle Kirkbride, a locality manager from our Griffin Close service in Cumbria was also nominated for the 'Care Home Registered Manager' award at the glittering awards ceremony. She was delighted to be nominated for the award and enjoyed celebrating with her colleagues. Being nominated and winning the awards is fantastic as it really demonstrates the good work done by people within the community. Everyone showcased some of the fantastic support that happens every day throughout Cumbria ensuring that the people they support can make personal choices, improve life skills and strengthen links with family and the wider community.
It is fantastic that the our staff are being recognised for the passion they show when playing a vital role in the lives of the people we support. As an organisation people are at the heart of everything we do and that includes staff, Matt Brunt's win of the 'Workplace Development' award is a wonderful example of this. Matt was described as being "passionate" and having "a desire to train and develop and inspire his team people was inspirational. He creates an inclusive environment that gets everyone involved to deliver real excellence".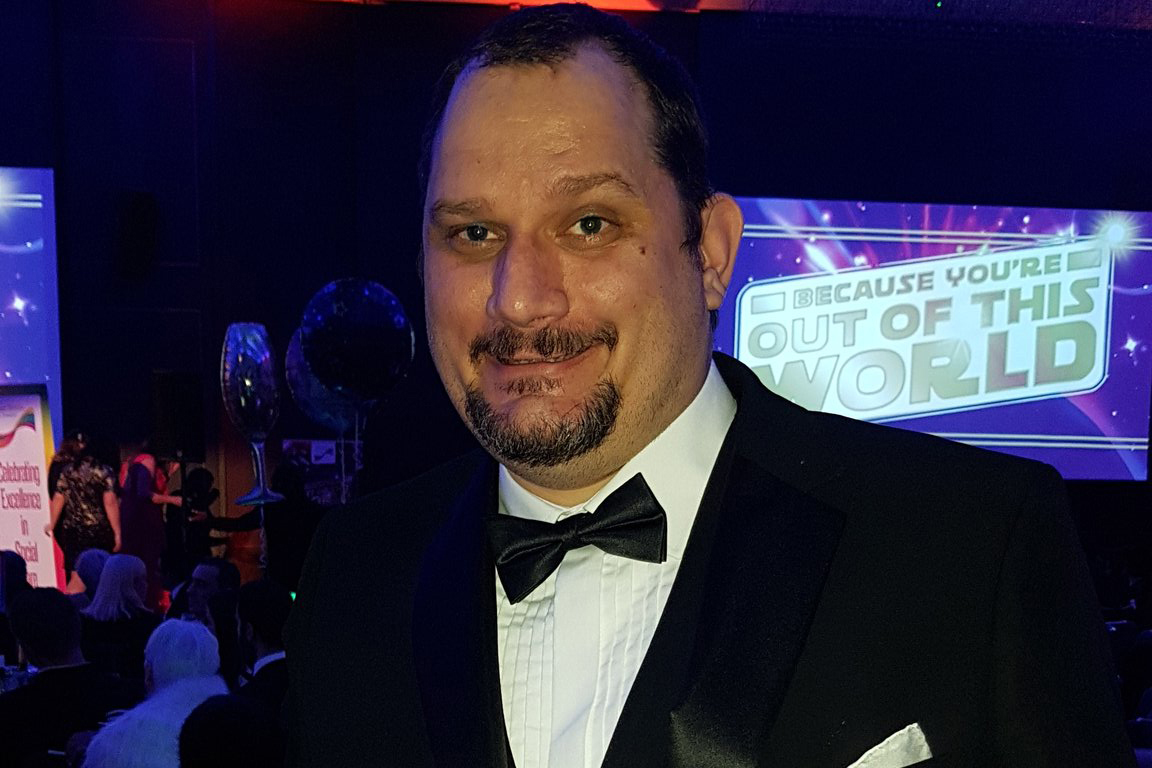 One of our aims as an organisation is to provide outstanding service and so it's only fitting that our very own CEO, Paul Snell and our Operations and Development Manager for our services in the South, Jane Devine were nominated for the 'Outstanding Contribution to Social Care' award for London and the South East regions respectively. Jane stated that "It was lovely to be recognised and be one of finalists", she also attended the awards ceremony with Noel, a person we support at one of the services Jane manages, Noel commented that the gala was "great fun!"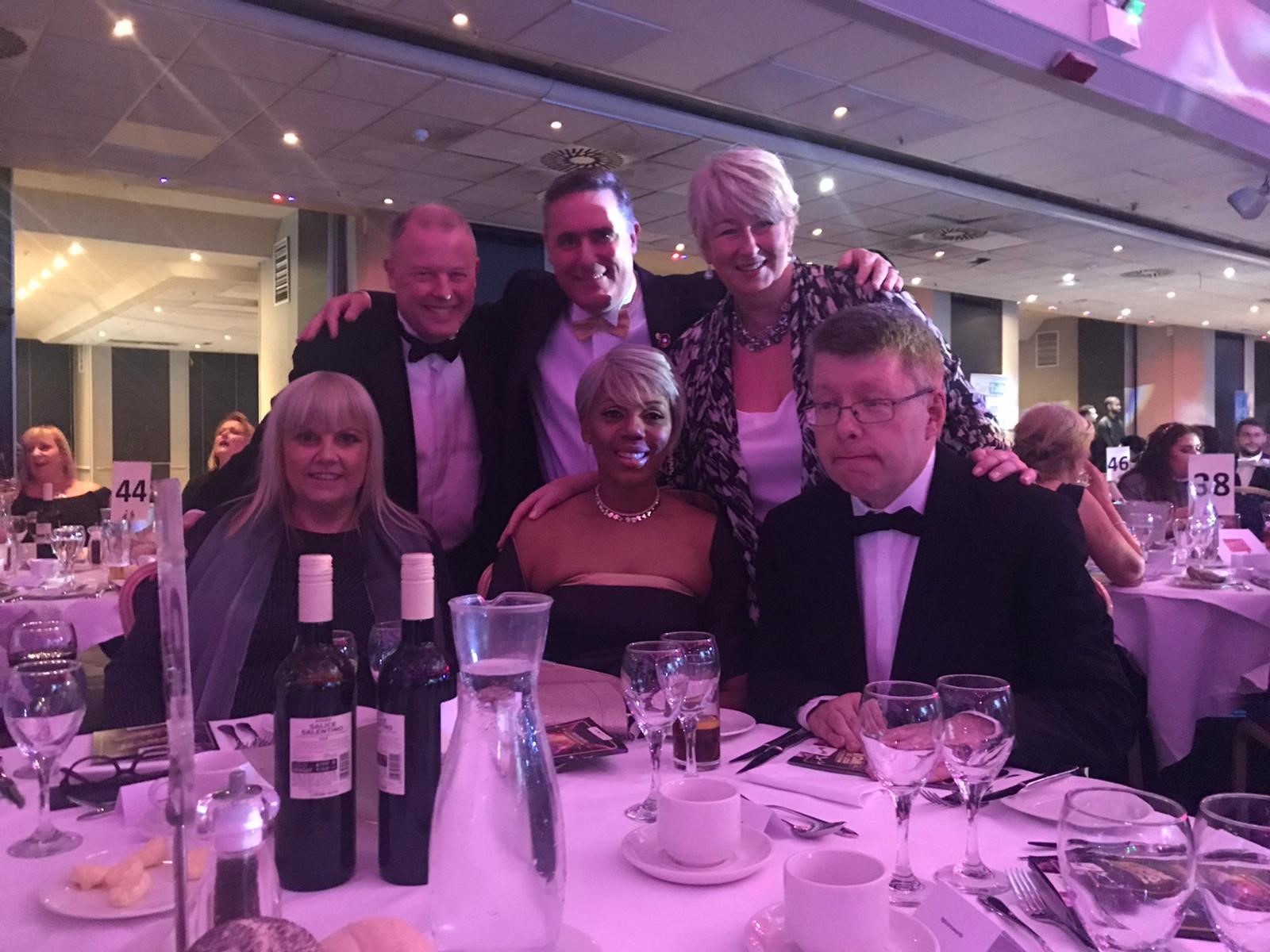 The Great British Care Awards are a series of regional events across the UK and are a celebration of hard work and dedication across the social care sector. The awards include 21 categories representing all areas of the social care sector from supported living to dignity and innovation. The awards are an opportunity to celebrate individuals who have shown "outstanding excellence within their field of work". Each individual nominated makes a difference to the lives of the people they care for, winning the awards demonstrate that the Supported Living North Cumbria Team, Matt and Ryan do just this!
Ryan, Matt and the Support Living North Cumbria team play a vital role in making Walsingham Support a great place to be for the people they support and for their families. Their friendly professionalism and 'can do' attitude have not only made them winners at the regional awards but have set them on course to the national awards in March 2020. Let's hope they get recognised for their huge passion and contribution on a national scale. Good luck.